George Kahumoku Jr. - Masters of Hawaiian Music
Masters of Hawaiian Music – Three tours in 2019-20: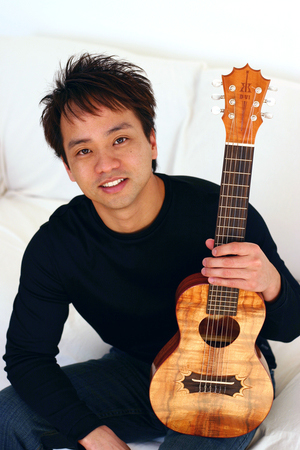 George Kahumoku Jr and Daniel Ho
December 2019
"Kahumoku was an affable raconteur, mixing his dialogue with passionate renderings of material."  –LA Times
Four-time Grammy-winner, master slack key guitarist George Kahumoku Jr., known as "Hawai'i's Renaissance Man", is a multiple Na Hōkū Hanohano (Hawaiian Grammy) Award winner, a vocalist, storyteller, songwriter & author, teacher, sculptor, farmer, and chef.
Daniel Ho is a six-time Grammy winner, with 4 of his Grammy credits as producer of George Kahumoku's 4 Grammy wins. He is multi-instrumentalist, composer, arranger, and performer, with talent and versatility on 'ukulele, slack key guitar, piano, and vocals. His two other Grammy wins were with close friend Tia Carrere, and he has been nominated for solo 'ukulele and solo piano CDs.
Living in Paradise, featuring Daniel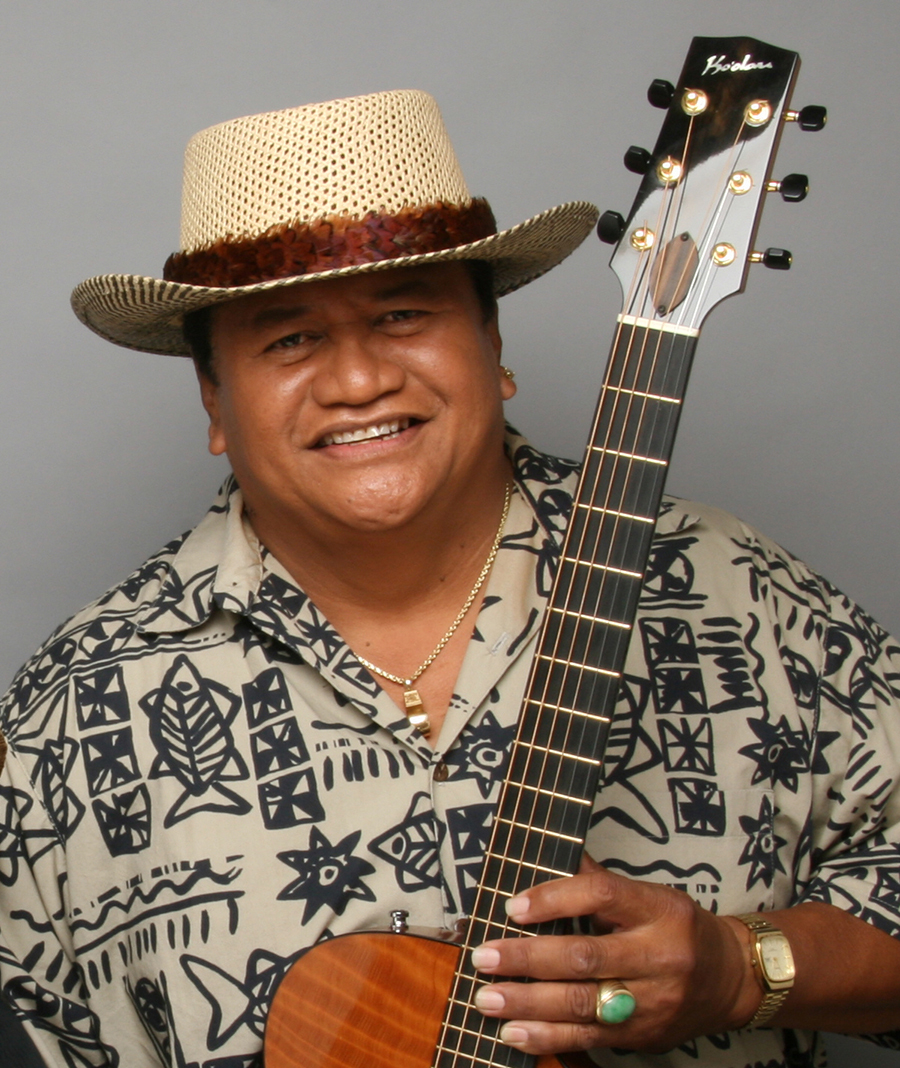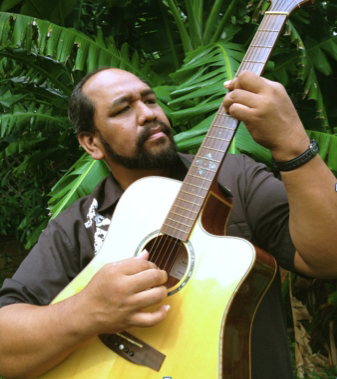 George Kahumoku Jr, Led Kaapana, Kawika Kahiapo
Winter 2020
"…friendly, generous, self-effacing, a little kolohe (rascally) and a flat out genius at just about any stringed instrument that can be finger-picked." — Honolulu Advertiser
National Heritage Fellow and master of slack key guitar, Led Kaapana has been one of Hawaii's most influential musicians for decades. His mastery of stringed instruments, his exceptional picking style on slack key guitar and 'ukulele, and his extraordinary baritone to leo ki`eki`e (falsetto) vocal range, have made him a legend and earned him multiple Na Hōkū Awards, including Best 'Ukulele CD in 2017.
"Kahiapo's …strength as a solo vocalist … who is also talented slack key guitarist. The songs … show him to be a guy with broad musical horizons."  –Honolulu Star-Advertiser
Slack Key Guitarist David "Kawika" Kahiapo most recently won Na Hoku Awards in both the Slack Key Guitar Album of the Year and the Island Album categories. A regular at Jack Johnson's Kokua Fests, his slack key roots and commitment to Hawaiian culture run deep.
Life in These Islands, featuring Kawika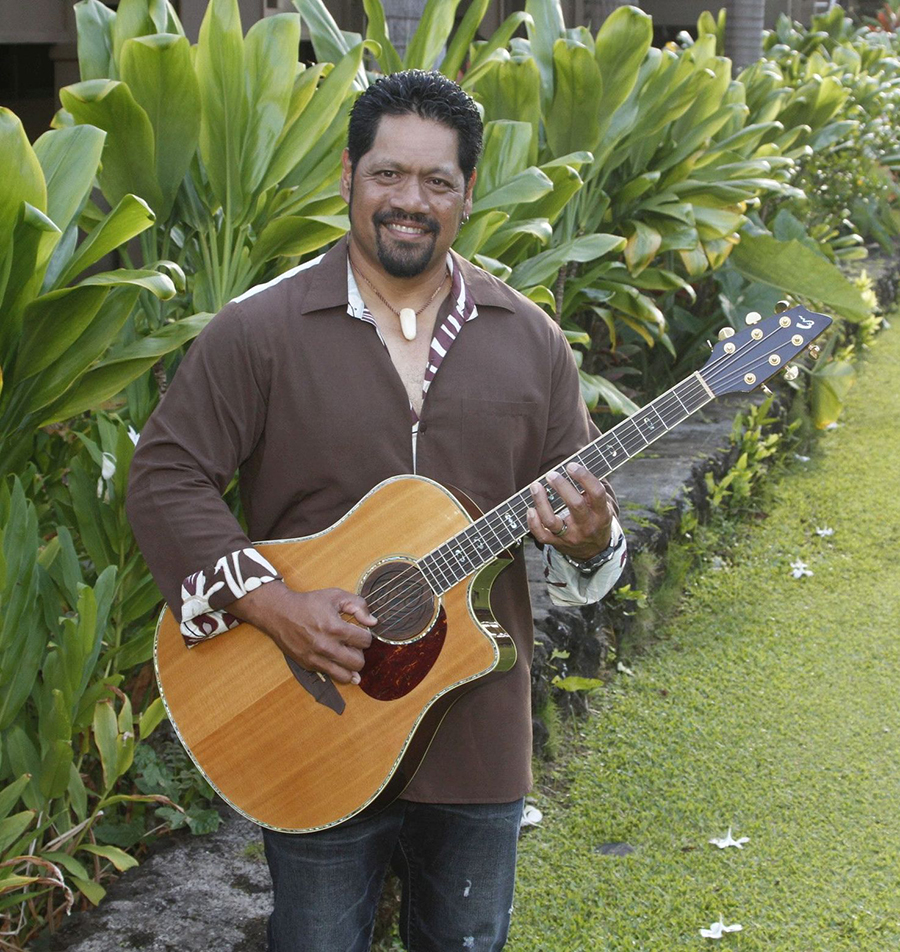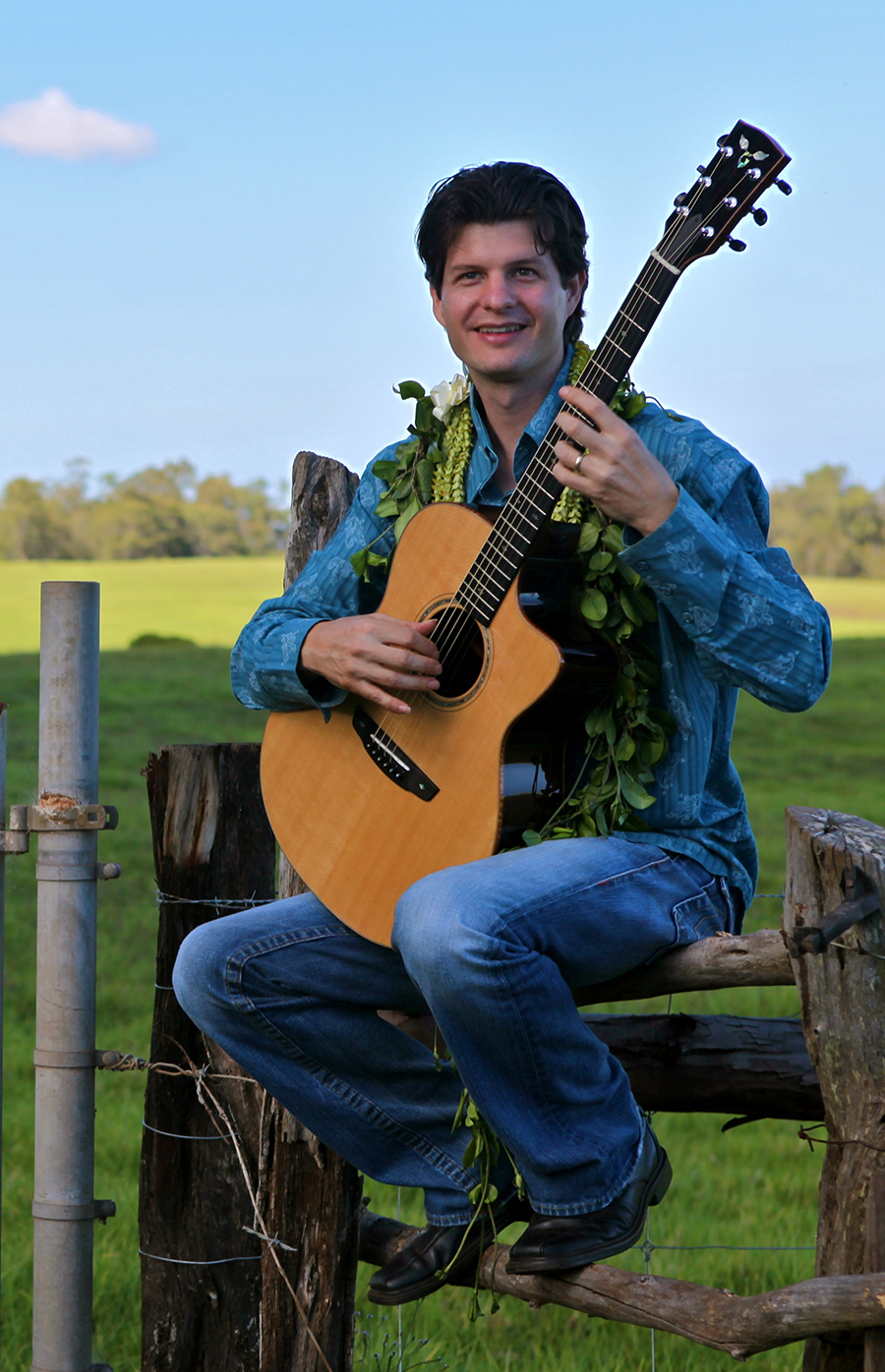 George Kahumoku Jr, Nathan Aweau, & Jeff Peterson
Spring 2020
"Nathan… on electric bass and acoustic guitar, shows an… advanced understanding of harmony and orchestration …his singing style is effortless"  –New York Times
A talented multi-instrumentalist, Nathan Aweau has been part of such award-winning groups as HAPA, Ka'eo, and The Ali'i. His eight solo CDs have won him multiple Na Hoku Awards, including Male Vocalist of the Year (the only person to have won 3 times), Song of the Year (twice), and Island Album of the Year, among others.
"Brilliant . . . Peterson raises the bar a few notches in both slack key and jazz" –Honolulu Advertiser
With multiple Na Hoku Awards for Best Slack Key Guitar, virtuoso Jeff Peterson is a star of the next generation, winning the Na Hoku Awards for Best Instrumental Album in both 2017 and 2018, adding to his many previous awards. Five of Jeff's songs are featured in the award-winning George Clooney film The Descendants.
Tour Schedule
2020
Fri, Mar 6, 2020, Matthews Opera House & Arts Center, Spearfish SD
with Nathan Aweau
7:30 PM
http://www.matthewsopera.com/mastersofhawaiianmusic/
Sat, Mar 21, 2020, Edmonds Center for the Arts, Edmonds WA
7:30 PM
https://www.edmondscenterforthearts.org/events/detail/191/eca-presents-masters-of-hawaiian-music-with-george-kahumoku-jr.-nathan-aweau-andamp%3B-jeff-peterson/946
Sun, Mar 22, 2020, Montalvo Arts Center, Saratoga CA
7:00 PM
http://montalvoarts.org/events/hawaiian_2020/
Mahinahina featuring Nathan Aweau
Kawai O Kaupo featuring Jeff Peterson
AWARD-WINNING PERFORMERS FROM HAWAI'I AND THE PACIFIC