Kealoha
Full Evening, Multi-Media Work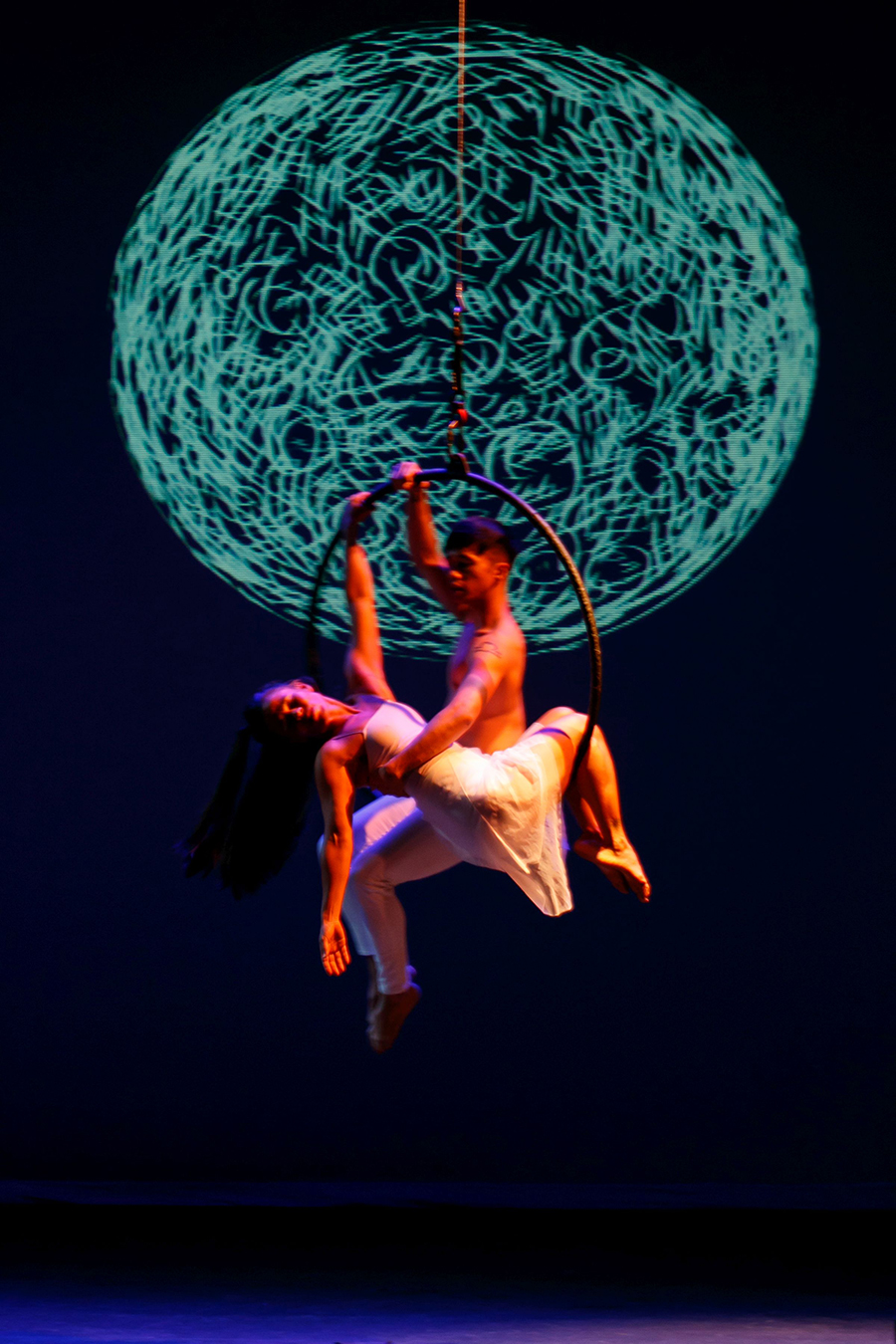 Kealoha – The Story of Everything
Full Evening Multi-media Stage Show
Kealoha, the first Poet Laureate of Hawai`i, Slam Poetry Legend, and founder of HawaiiSlam has just created his newest, biggest, and most ambitious work
The Story of Everything is a creation story (in epic poem format) that traces our origins from the big bang to now, using science, poetry, storytelling, visual art, music, 'oli [chant], and dancing. 13.7 billion years told in a multi-media stage show!
The Story of Everything is an original creation story based on multiple knowledge systems. It explores the question "Where do we come from?", not only us as human beings but also our earth and universe, and takes us on a whirlwind of science, story, and culture on a journey to the present – humans today and our stewardship of the earth and of each other. "I don't ascribe to any particular religion," Kealoha says. "The thing I ascribe to is science." FrolicHawaii
Made possible through the support of a Native Arts and Cultures Foundation Community Inspiration Award*, this work dramatizes explanations for human origin, drawing from sources as diverse and yet interconnected as the Big Bang Theory, physics, biology, and the Kumulipo [Hawaiian creation story], while using modern cultural references such as disco, Michael Jackson, and the 70s hippie movement to make complicated and expansive scientific concepts accessible to all audiences. It explores how various cultural elements and scientific disciplines can be used to approach the large questions about existence that have challenged humans from the beginning of time. Kealoha's performance traces the beginning of life from simple forms that evolve into complex relationships, and ends with a provocation: "Where do we go from here?"

Touring cast of 6-8 people: Kealoha, Hawaiian chanter, musicians & dancers, and multi-media elements including projections and aerial work.
http://www.kealohapoetry.com/the-story-of-everything.html
*The production of The Story of Everything made possible through the early support of the Native Arts and Cultures Foundation with their first ever Community Inspiration Award. Additional funding was provided by the National Endowment for the Arts, the Leonard & Rose Freeman Family Fund of the Hawai`i Community Foundation, the Engaging the Senses Foundation, the Ford Foundation, and the Kalliopeia Foundation. The Engaging the Senses Foundation is producing the film of The Story of Everything, scheduled for release in 2019.
Past Tours Dates
2019
The Story of Everything
Sat, Oct 26, 2019, ASU Gammage, Tempe AZ
Fri, March 22, 2019, Hawaii Theatre Center, Honolulu HI
Presented by Engaging the Senses Foundation
2018
Kealoha's The Story of Everything
Thurs, Nov 1, 2018, Walton Arts Center, Fayetteville AR
Fri, Nov 16, 2018, University of Utah, Salt Lake City UT
AWARD-WINNING PERFORMERS FROM HAWAI'I AND THE PACIFIC