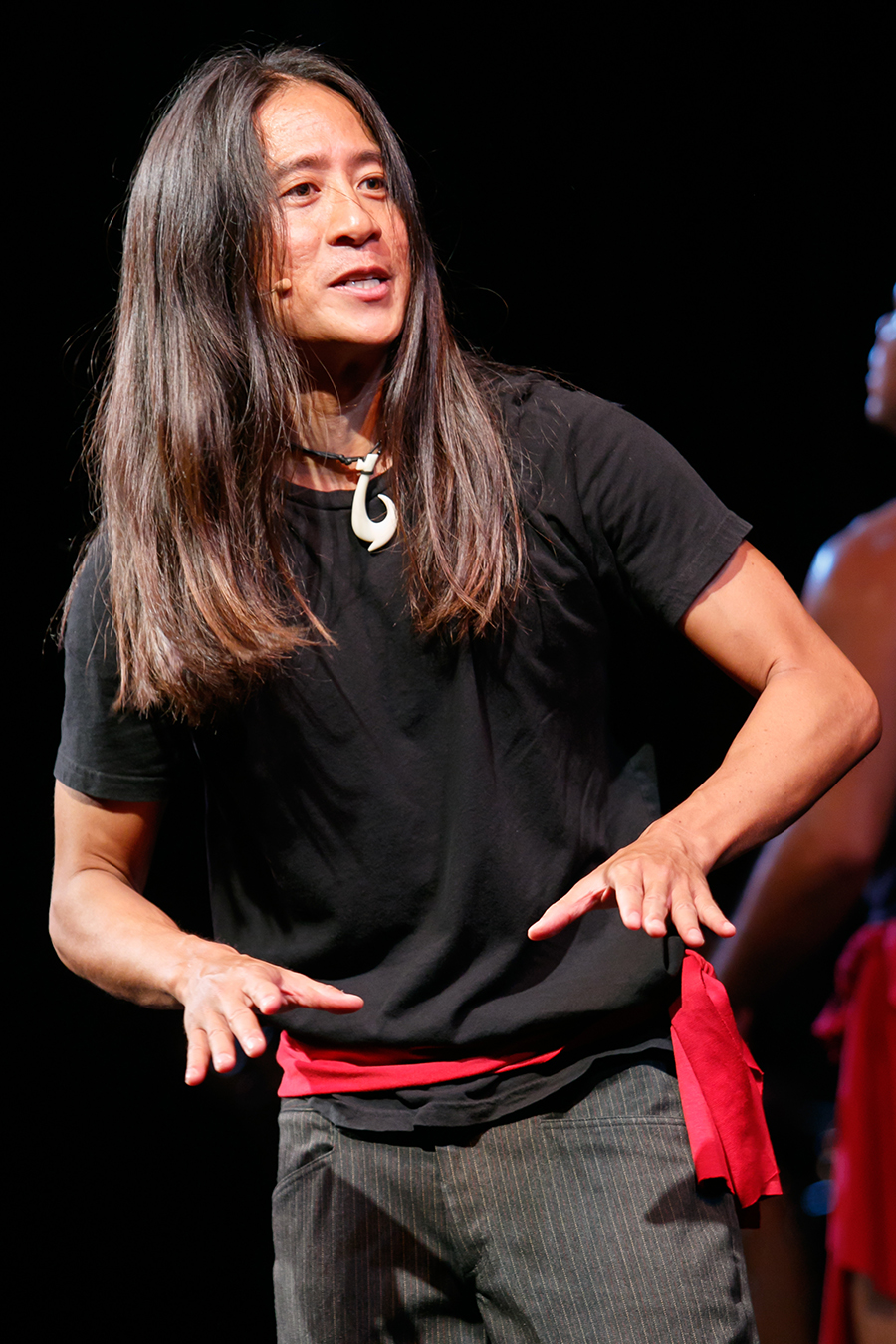 Kealoha
Slam Poet, Hawai'i's Poet Laureate
"Kealoha is more than just a poet, he is a one-man poetry movement. He practices what he preaches about mindfulness and positivity in art, and his openness of his spirit, both onstage and off, is a true gift to our community." –Cristin O'Keefe Aptowicz, 2011 NEA Fellow and author of Words in Your Face: A Guided Tour Through Twenty Years of the New York City Poetry Slam
"Kealoha was fabulous! He was everything we could have hoped for." – Wyoming Arts Council
Kealoha was named the first Poet Laureate of Hawai`i in 2012. As an internationally acclaimed poet and storyteller, he has performed throughout the world — from the White House to Hawai'i's `Iolani Palace, from Brazil to Switzerland. He is the first poet in Hawai`i's history to perform at a governor's inauguration.
Exciting, vibrant, timely, he is a keen and optimistic observer of life around him, equally at home creating poetry based on Hawaiian chant, performing poignant stories on theater stages or outdoor festivals, or giving workshops for kids or teachers.
He is the founder of HawaiiSlam, Youth Speaks Hawai`i (2-Time International Champions), and Honolulu's First Thursdays (the largest registered poetry slam in the world with 600+ in attendance). He was featured on HBO's Brave New Voices series. In the 7 years that he represented Hawai`i at the National Poetry Slam in Chicago, he performed on the finals stage 4 times, was ranked in the top ten of the nation's best poets in 2007, and was honored as a "National Slam Legend" in 2010, the same year he was selected as a master artist for the National Endowment for the Arts.
Kealoha graduated with honors from MIT with a degree in Nuclear Physics, and in May 2022, he was invited back to deliver the Commencement Keynote address for the graduating classes of 2020 and 2021, for their long-awaited, post-covid in-person graduation. His most recent full-evening work The Story of Everything draws on his love of science, as well as Hawaiian creation chant, dance, music, and poetry, to take audiences –and the earth – on the journey from the Big Bang to living sustainably today.
Past Tour Dates
2023
May 29, 2023 – June 30, 2023 – West Valley Performing Arts Center, West Valley City UT
Residency
2022
Sat July 16 & Sun July 17, California Worldfest, Grass Valley CA
2019
The Story of Everything
Fri, March 22, 2019, Hawaii Theatre Center, Honolulu HI
Presented by Engaging the Senses Foundation
Sat, Oct 26, 2019, ASU Gammage, Tempe AZ
2018
Wed, Oct 3, 2018, Chan Centre for the Performing Arts, Vancouver BC CA
Fri, Oct 5 and Sun, Oct 7, 2018, Jackson Hole Center for the Arts, Jackson Hole WY
Weekend WILDfest – School performances  & TEDx talk – Metamorphosis

Thurs, Oct 25, 2018, College of Lake County, Grayslake IL
The Story of Everything
Thurs, Nov 1, 2018, Walton Arts Center, Fayetteville AR
Fri, Nov 16, 2018, University of Utah, Salt Lake City UT
2017
Fri, Nov 3 & Sat, Nov 4, 2017, Keynote: Science, Poetry & Life, Lander Community & Convention Center, Lander WY
The Story of Everything (Trailer)
AWARD-WINNING PERFORMERS FROM HAWAI'I AND THE PACIFIC