John Cruz
Island Contemporary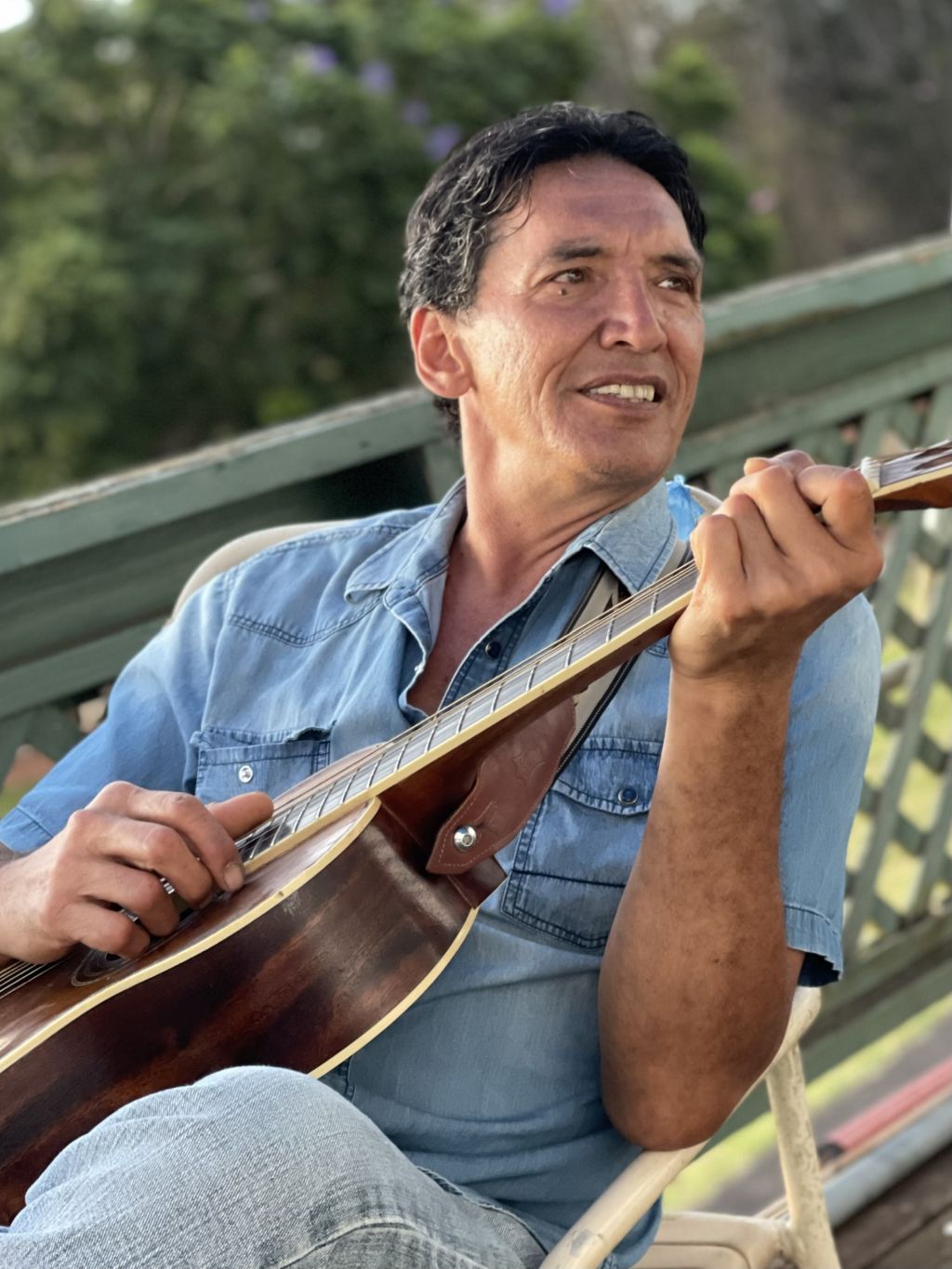 John Cruz
"one of the finest contemporary singer-songwriter-musicians you'll hear, Hawaii-based or otherwise… Cruz's honeyed, husky voice is a marvel — real world honest whether touching on subjects painfully personal or sweetly hopeful" — Hawai'i Magazine
"John is a great songwriter and a great singer…he's one of the best."  — Jackson Browne
"… soulful, folksy, bluesy and technically superb, yet seemingly effortless." —Honolulu Magazine
John Cruz (Hawaiian/Chamorro/Native American-Cherokee/ Japanese/Caucasian) has distinguished himself as one of the most talented artists to come from Hawai'i, known for his heartfelt melodies and passionate, soulful vocals that his fans have grown to love. His song "Island Style" has become one of the most cherished themes of Hawai'i.
He engages audiences with his rich storytelling through songs ranging from Hawaiian to Blues, Folk, Americana, Roots and Country. He delivers spellbinding performances, with music that references Hawaiian roots and "Island style" life, while incorporating contemporary folk-rock rhythms and virtuosic riffs. Captivating guitar, soulful vocals and a compassionate, genuine heart make Cruz one of Hawai'i's most gifted and beloved Artists.
John's touring has included Byron Bay Bluesfest in Australia, Bonnaroo Music and Arts Festival in Tennessee, New Orleans Jazz and Heritage Festival, Summerstage in New York's Central Park, Carnegie Hall and prominent venues up and down both coasts. He played 14 shows at the prestigious SXSW (South by Southwest) music festival. In October 2006, a documentary film on his life, Made of Music – The Story of John Cruz, debuted at the Louis Vuitton Hawai'i International Film Festival in Honolulu. He was named Best Singer Songwriter by Hawaii Magazine in 2008. A winner of multiple Na Hoku Hanohano (Hawai'i's "Grammy") Awards, his 2nd album One of These Days was named one of the "Top 25 Greatest Hawaii Albums of the New Century" by Honolulu Magazine.
AWARD-WINNING PERFORMERS FROM HAWAI'I AND THE PACIFIC