Amy Hanaiali'i
Island Contemporary, Vocals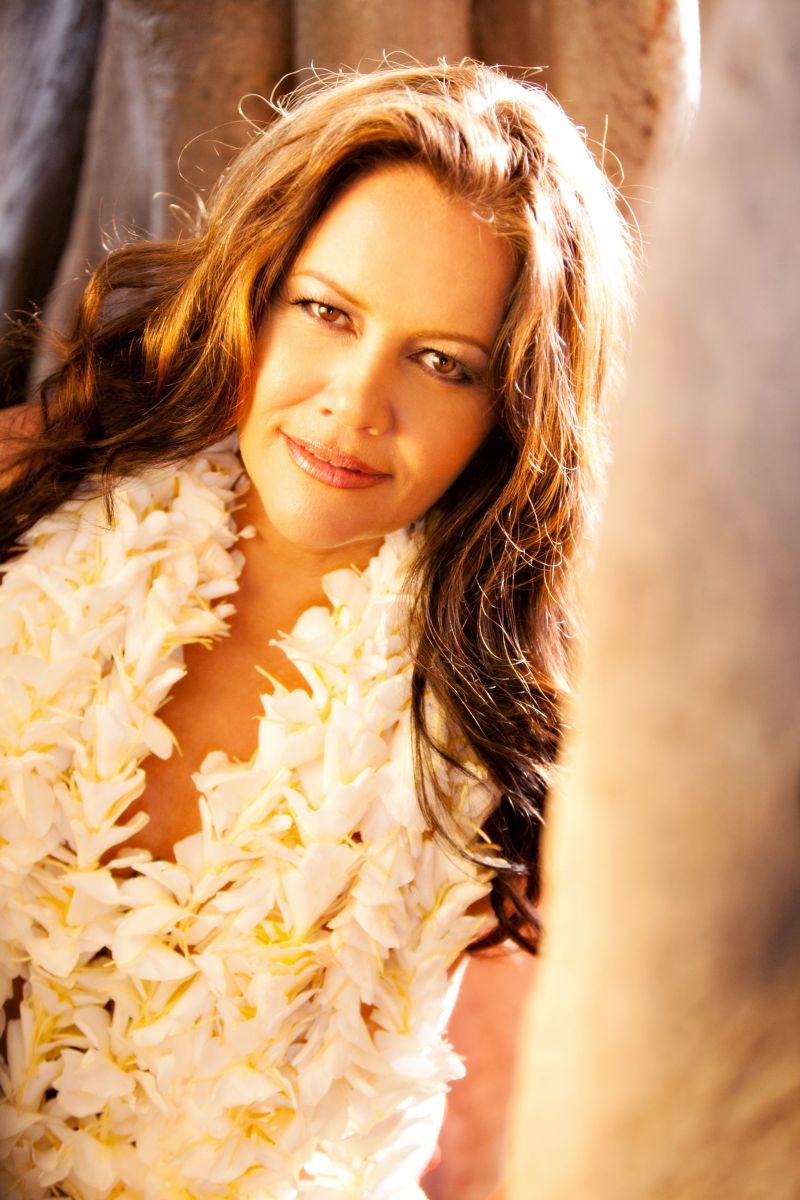 Amy Hanaiali'i
"Her voice is rich and soulful. She turns song lyrics into stories that have you hanging on every word. She's a captivating entertainer…sexy, funny, as self-deprecating as she is powerful."   –The Maui News
"Ms. Hanaialali'i…is Hawaii's official music ambassador, and she plays the role well."  —The New York Times
Amy Hanaiali'i is known worldwide for her unmatched vocal range, polished performances, classic charm, and infectious smile. Her singing reflects her Hawaiian roots along with her jazz and pop music lineages, and her vocal prowess allows her talent to shine across the spectrum. She continues to be the top selling female vocalist in Hawai'i and has won the hearts of many with the resurrection of ha'i (Hawaiian falsetto). One of Hawaii's most respected and loved vocalist, songwriter and performer, Hanaiali'i's vocal power derives from her disciplined classical training fused with her Hawaiian heritage and rooted ancestral responsibility. Hanaiali'i is respected for her incredible stylistic as well as vocal range. She received formal training in European classical music, jazz, blues, American standards and pop, and holds a Bachelor of Fine Arts in Musical Theater. Combining these artistic styles and training makes her a fluently diverse entertainer and creates an immediate and profound connection with her audiences.
Her success is reflected in a multitude of awards and acknowledgments including 6 Grammy nominations for Best Hawaiian Music Album and Best Regional Roots Album. She has earned 18 prestigious Na Hoku Hanohano Awards (Hawaii's Grammys), including Song of Year, Female Vocalist of the Year, and Hawaiian Album of the Year. Her 2nd album, "Hawaiian Tradition" was the first Hawaiian language album to place on the World Billboard Charts.  Hanaiali'i has played for the Dalai Lama, two inaugural balls in D.C. for President Obama and was the first entertainer ever to perform in the Great Hall of the People in Tiananmen Square, China. Amy has played for sold-out crowds in Europe, Japan and all across America and French Polynesia.
Palehua 25th Anniversary. In 2023 and 2024, Amy celebrates the 25th Anniversary of Palehua, one of Hawai'i's most famous songs, written by Amy and the late Willie K. It remains one of the most performed songs by hula groups across the U.S. and around the world. 
Tour Schedule

    2024
       Sat Jan 20, 2024 – Edmonds Center for the Arts, Edmonds WA
       7:30 pm
       Ticket Link
        Tues Jan 23, 2024 – Freight & Salvage Coffeehouse, Berkeley CA
        8:00 PM
        Ticket Link
        Fri Jan 26, 2024 – The Barclay (Irvine Barclay Theater, Cheng Hall), Irvine CA
        8:00 PM
        Ticket link
Past Tours Dates
Fri, Apr 7 and Sat, Apr 8, 2023 – Myron's at The Smith Center, Las Vegas NV

Sunday, Oct 23, 2022 – Harris Center for the Arts, Folsom CA
Kalawaiʻanui (Official Video)
AWARD-WINNING PERFORMERS FROM HAWAI'I AND THE PACIFIC