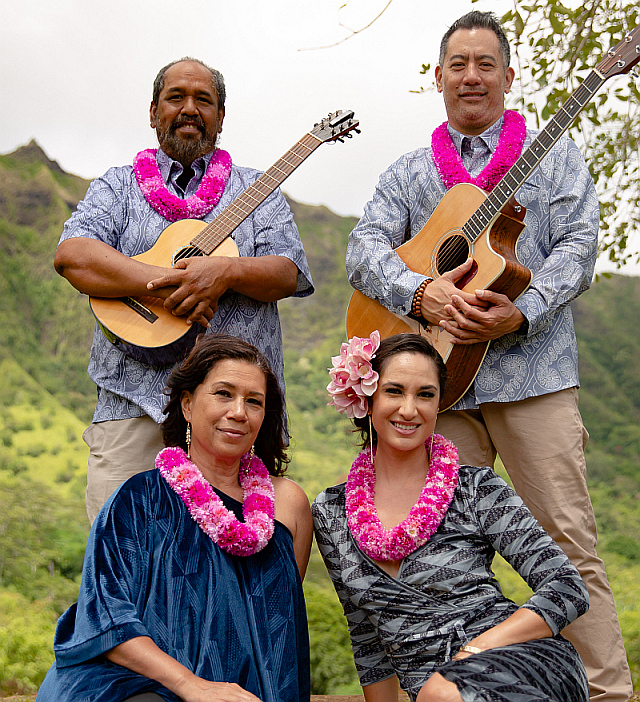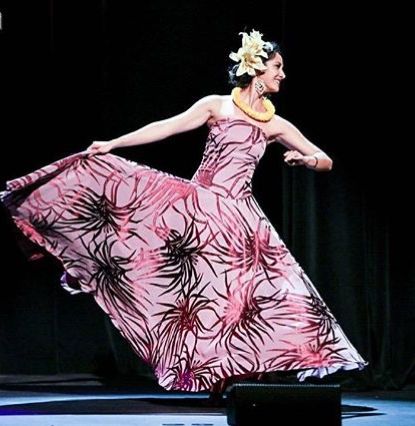 Photo Dancer: Eric Morgensen
Kulaiwi – Native Lands
"The harmonies …were breathtaking… Kulāiwi's Hawaiian roots were evident in many of the songs." –Big Island Music
Three of Hawai'i's leading award-winning performers and musicians —  Lehua Kalima (of Na Leo), Shawn Pimental, and Kawika Kahiapo have joined forces!  Hawaiian musicians, singers, songwriters, entertainers, they have formed Kulaiwi to create music that springs from their Native Hawaiian roots. Says Kalima, "We started just playing together, and it was magical."
Kulāiwi means "land of my ancestors". With soaring vocals, island harmonies and a folk vibe, along with an easy-going charisma and witty banter, they are committed to telling the stories of Hawai'i – the land and the people – from their indigenous points-of-view. Their prodigious talents as lyricists and composers create music imbued with Hawaiian values and ways of seeing and living in the world. Both their original songs and their selections of Hawaiian classics are inspired by diverse musical styles and reflect their passionate commitment to their islands. 
Most recently, their 2022 release Native Lands garnered multiple awards at the Nā Hōku Hanohano Awards (Hawaiʻiʻs "Grammy").  Kulāiwi was honored with Group of the Year, as well as Album of the Year, Hawaiian Music Album of the Year and Hawaiian Engineering of the Year.
Accompanied by award-winning hula dancer Pono Fernandez, who is also an educator and ethnomusicologist, they create an evening that expresses their deep emotional connections to their roots and celebrates Hawai'i today.
Past Tours Dates
2023
Fri Sept 22, 2023 – Myron's Caberet Jazz at The Smith Center, Las Vegas NV
2022
Thurs, July 7, 2022 – Blue Note Napa, Napa CA

Fri Jan 21  Irvine Barclay Theatre, Irvine CA

Tues Jan 25  SOhO Restaurant & Music Club, Santa Barbara CA
 2021
Thu Sep 16  Center for the Arts, Grass Valley CA
Sat Sep 18  Freight & Salvage, Berkeley CA
Sun Sep 19  Myron's Cabaret Jazz, Smith Center for the Performing Arts, Las Vegas NV
Tue Sep 21  Alberta Rose, Portland OR
Thu Sep 23  The Triple Door, Seattle WA

E Lili'u E with Hula (cue to 2:00)
Ku'u Lei Pua Kenikeni with Hula (cue to 1:05)
AWARD-WINNING PERFORMERS FROM HAWAI'I AND THE PACIFIC