Keola Beamer & Henry Kapono, with Moanalani Beamer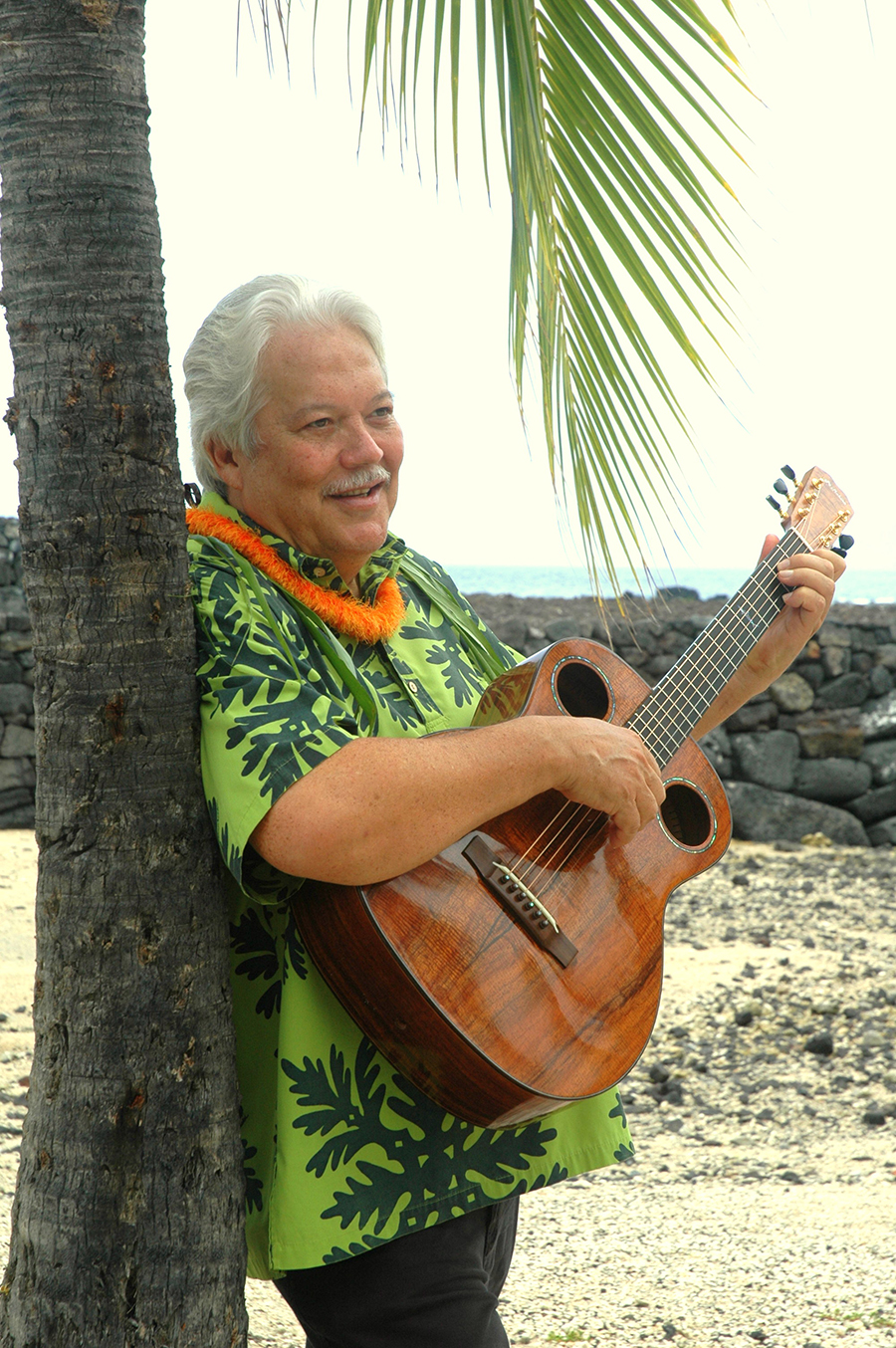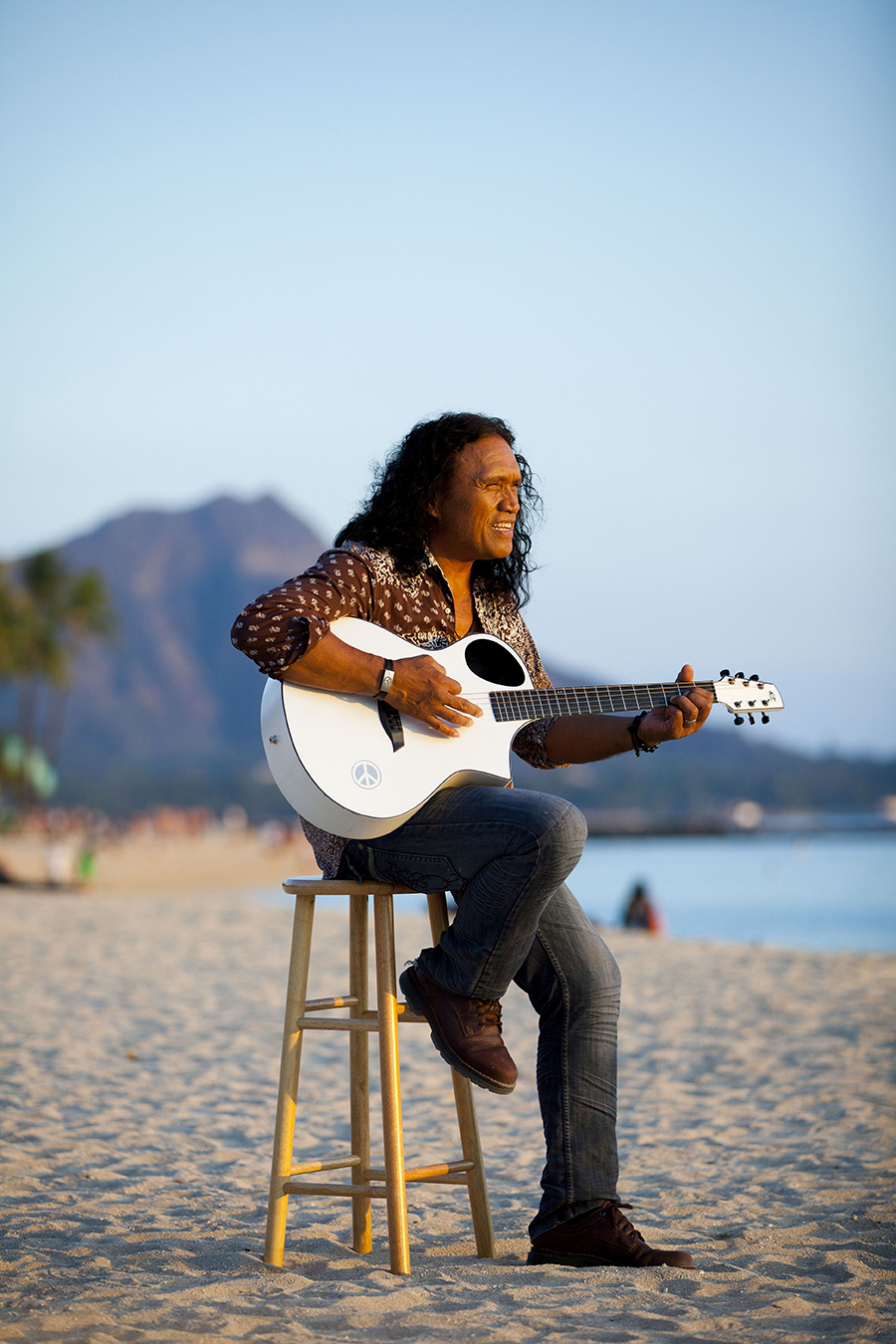 Legends: Keola Beamer & Henry Kapono,
with Moanalani Beamer
"[Keola Beamer]…The Quintessential Hawaiian Slack-Key Guitar Master" —The New York Times
"Henry Kapono has clearly become the most prolific and profound island entertainer of his era – and there's no stopping him." —Wayne Harada, ShowBiz, Entertainment Writer, July 2021
 Keola Beamer & Henry Kapono are two legends of Hawaiian music. Each became an icon in the 1970s, both at the creative forefront as Hawaiian music reinvented itself. They have continued to lead the way for over 4 decades.
Keola Beamer's contributions to slack key guitar during the 1970s began to spark public interest in "kī-hō'alu", launching a statewide revival of the tradition, and his 1978 release, Honolulu City Lights, is the biggest selling recording in the history of Hawaiian music. Today he is one of Hawai'i's premier singer-songwriters, arrangers, composers, and masters of Hawaiian slack key guitar. "He's an exceptional musician, a very good player, and beautiful singer. He'll bring the spirit of the island to the concert." –-Paul Simon
Henry Kapono rose to immense popularity with the phenomenon Cecilio & Kapono (aka C&K) as half of the duo with Cecilio Rodriguez. They helped forge the sound of 70s Hawaiian music, with laid-back contemporary island rock that voiced the feelings of an entire generation in Hawai'i. Today as a solo artist, Henry is a Grammy-nominated and award-winning singer and songwriter. Winner of 20 Nā Hōkū Hanohano Awards (Hawai'i's "Grammy's"), he was honored with two awards in 2021: peer-voted Best Contemporary Album of the Year and, by public vote, Favorite Entertainer of the Year.
Despite their common history, Keola & Henry only performed together for the first time in 2014, when Henry invited Keola & Moanalani Beamer to be part of Back in the Day performances. This successful annual show featured Hawai'i's musical greats who shaped Hawaiian music from the '70s forward, as part of the "Hawaiian Renaissance" — the seminal movement in Hawai'i's cultural history that brought language, music, hula, art, and all aspects of Hawaiian culture back to their central place in the life of the Islands.
Touring together, Keola & Henry, with Keola's wife Moana performing hula, have been greeted by wildly enthusiastic audiences, celebrating their original songs that have become beloved contemporary Hawaiian classics. Share the spirit of the Islands with these Legends!
Photo Credits: James Kimo Garrett, Mark Modeen
Tour Schedule
2023 
Legends: Keola Beamer and Henry Kapono, with Moanalani Beamer
Sat, Jan 27, 2024, Kirkland Performance Center, Kirkland WA
8:00 PM
Ticket Link
Sun, Jan 28, 2024, Aladdin Theater, Portland OR
Presented by True West Presents
8:00 PM
Ticket link
Thurs, Feb 1, 2023, Freight & Salvage Coffeehouse, Berkeley CA
8:00 PM
Ticket LInk
Fri, Feb 2, 2024, Musical Instrument Museum, Phoenix AZ
7:30 PM
Ticket Link
Past Tour Dates
January 2023 – Legends: Keola Beamer & Henry Kapono, with Moanalani Beamer, hula
Fri, Jan 13, 2023 – Irvine Barclay Theatre, Irvine CA 
Sat, Jan 14, 2023 – The Smith Center for the Performing Arts, Las Vegas NV
Tues, Jan 17, 2023 – The Triple Door, Seattle WA
Wed, Jan 18, 2023 – Aladdin Theater, Portland OR
Presented by True West Presents
Thurs, Jan 19, 2023 – Freight & Salvage Coffeehouse, Berkeley CA
Fri, Jan 20, 2023 – The Sofia, Sacramento CA
Presented by SBL Entertainment
Sat, Jan 21, 2023 – The Tower Theatre, Bend OR
Presented by SBL Entertainment
Sun, Jan 22, 2023 – The Egyptian Theatre, Boise ID
Presented by SBL Entertainment
Thurs, Jan 26, 2023 – Musical Instrument Museum, Phoenix AZ
January 2022 – Legends: Keola Beamer & Henry Kapono, with Moanalani Beamer, hula
Fri Jan 14  Crest Theatre, Sacramento CA
Sat Jan 15  Montalvo Arts Center, Saratoga CA
Sun Jan 16  Cerritos Center for the Performing Arts, Cerritos CA
Thu Jan 20  Swallow Hill, Denver CO

Fri Jan 21  Musical Instrument Museum, Phoenix AZ
Sat Jan 22  Egyptian Theatre, Boise ID
Sun Jan 23  Tower Theatre, Bend OR
Wed Jan 26  The Shedd, Eugene OR
Thu Jan 27  Aladdin Theater, Portland OR
Fri Jan 28  Bing Crosby Theatre, Spokane WA

January-February 2020  – Legends: Keola Beamer & Henry Kapono with Moanalani Beamer
Thurs, Jan 23, 2020, California Center for the Arts, Escondido CA
Fri, Jan 24 and Sat, Jan 25, 2020, The Smith Center for the Performing Arts, Las Vegas NV
Sun, Jan 26, 2020, Daniels Hall, Denver CO
Presented by Swallow Hill Music

Tues, Jan 28, 2020, Musical Instrument Museum, Phoenix AZ

Thurs, Jan 30, 2020, Luther Burbank Center for the Arts, Santa Rosa CA
Sat, Feb 1, 2020, Aladdin Theater, Portland OR
Presented by True West Presents

Sun, Feb 2, 2020, Freight & Salvage Coffeehouse, Berkeley CA

2018 – Legends: Keola Beamer and Henry Kapono
Thurs, Jan 11, 2018, The John G Shedd Institute, Eugene OR
Fri, Jan 12, 2018, The Triple Door, Seattle WA
Sat, Jan 13, 2018, Aladdin Theater, Portland OR
Sat, Jan 20, 2018, The Smith Center for the Performing Arts, Las Vegas NV
Sun, Jan 21, 2018, Daniels Hall, Denver CO
Mon, Jan 22, 2018, Musical Instrument Museum, Phoenix AZ
Wed, Jan 24, 2018, Freight and Salvage Coffeehouse, Berkeley CA
Thurs, Jan 25, 2018, Harris Center for the Arts, Folsom CA
Fri, Jan 26, 2018, Blue Note Napa, Napa CA
Sat, Jan 27, 2018, Montalvo Arts Center, Saratoga CA
Sun, Jan 28, 2018, Cal Poly Arts, San Luis Obispo CA
Thurs, Feb 1, 2018, The Eli & Edythe Broad Stage, Santa Monica CA
Fri, Mar 30, 2018, Artist to Artist, Maui Arts & Cultural Center, Kahului HI
 2017 – Legends: Keola Beamer and Henry Kapono
Thurs, Sept 14, 2017, Blue Note Hawai'I, Honolulu HI
Thurs, Oct 10, 2017, Valdez Civic Center,  Valdez AK
Fri, Oct 13, 2017, Discovery Theater, Anchorage AK
Honolulu City Lights at Back In The Day Concert
AWARD-WINNING PERFORMERS FROM HAWAI'I AND THE PACIFIC