George Kahumoku Jr. - Masters of Hawaiian Music
Masters of Hawaiian Music – Spring 2020:
George Kahumoku Jr, Nathan Aweau & Jeff Peterson
Spring 2020- West Coast
"Virtuosic keepers of a cultural flame… Bringing folklore & cultural memory into a performance that unfolded as breezy entertainment."  – The New York Times
Nathan Aweau and Jeff Peterson are frequent guest artists at George Kahumoku's renowned Masters of Hawaiian Slack Key Guitar® series on Maui, and on his Grammy award-winning CDs. Together, these Masters share the delightful experience of kī-hō'alu (slack key guitar) – the distinctly Hawaiian style of open tunings – 'ukulele, and Hawaiian vocals 
A talented multi-instrumentalist, Nathan Aweau has been part of such award-winning groups as Hapa, Ka'eo, and The Ali'i. His seven solo CDs have won him multiple Na Hoku Awards, including Male Vocalist of the Year (the only person to have won 3 times), Song of the Year (twice), and Island Album of the Year.  
Guitar virtuoso Jeff Peterson is one of the most versatile musicians in Hawaiian music today. Specializing in Slack Key, Classical, and Jazz guitar, he has contributed to two Grammy-winning recordings and has been honored with 8 Na Hōkū Awards (Hawaii's "Grammy"). Five of his songs are in the George Clooney film The Descendants.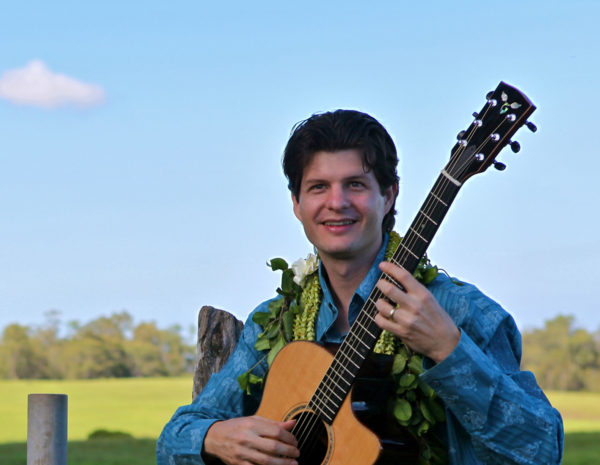 Tour Schedule
Masters of Hawaiian Music – with Nathan Aweau and Jeff Peterson
Fri, Mar 6, 2020, Matthews Opera House & Arts Center, Spearfish SD
7:30 PM
http://www.matthewsopera.com/event/subscription-series-masters-hawaiian-music/
Sat, Mar 7, 2020, Denver CO
Sun, Mar 8, 2020, Phoenix AZ
Fri, Mar 13, 2020, McKinney TX
Sat, Mar 14, 2020, Albuquerque NM
Fri, Mar 20, 2020, Portland OR
Sat, Mar 21, 2020, Edmonds Center for the Arts, Edmonds WA
7:30 PM
https://www.edmondscenterforthearts.org/events/detail/191/eca-presents-masters-of-hawaiian-music-with-george-kahumoku-jr.-nathan-aweau-andamp%3B-jeff-peterson/1053
Sun, Mar 22, 2020, Montalvo Arts Center, Saratoga CA
7:00 PM
https://my.montalvoarts.org/917/1024/
Thurs, Mar 26, 2020, Berkeley CA
Fri, Mar 27, 2020, Grass Valley CA
Hawaiian Skies, featuring Jeff
Hawai'i Calls – Nathan & Jeff
Awesome Bass Solo , featuring Nathan
AWARD-WINNING PERFORMERS FROM HAWAI'I AND THE PACIFIC